Profit Paradise's participation as an official sponsor
KINZA 360 Dubai is the largest intercontinental forum dedicated to marketing affiliates.
Profit Paradise had the pleasure of participating in this extraordinary event in 2022 as an official sponsor. After AWD of the Affiliate World circuit that took place exactly the same year, KINZA 360 Dubai was the second huge event we could not miss for any reason in order to discuss and ponder new and special business opportunities.
In this article we wish to talk to you about our experience as an official sponsor of KINZA 360 in Dubai and bring you with us around the biggest circle of marketing conferences in the world.
The best professionals of the world in an only and unique place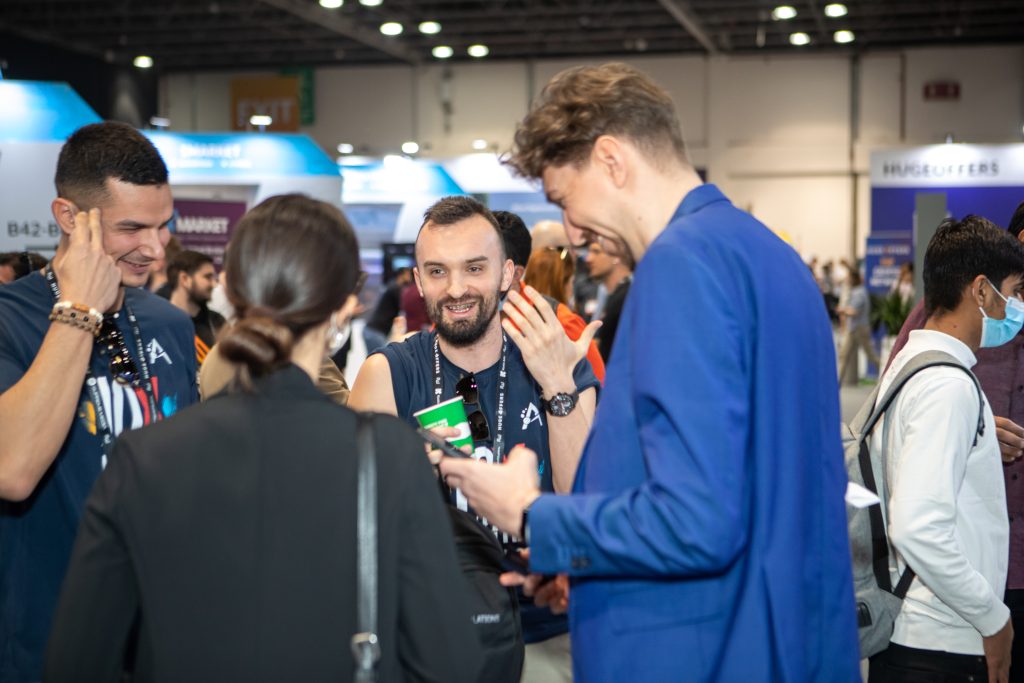 With more than 2.000 participants from more than 50 countries around the world, every year, KINZA 360 proves to be the most awaited intercontinental event by the best professionals of the affiliate marketing world. In 2022, Profit Paradise participated in this important forum as an official sponsor. An immersive experience in which you could meet face-to-face the top influential leaders in the business world and catch many opportunities to partner with the best professionals of the best brands.
The team of the CEO Marco Guarracino was also present. Our Affiliate Managers squad answered to the amount of questions regarding the functioning of Profit Paradise platform, as one of the top leading network specialized in Nutra and E-commerce products.
After-party for professional growth
During KINZA 360 Dubai we had the opportunity to hear from the most influential figures of the international Affiliate market, like, for example, Google's Digital Growth and the CEO of Wolf Marketing. A unique opportunity to get to know new techniques and tools to apply in affiliate marketing.
By the end of the two days of conferences and speeches, the event concluded with an after-party offered by KINZA 360 Dubai. In a relaxed and informal atmosphere, thousands of specialists of the sector exchanged ideas, starting points and opinions about new and future businesses in the affiliate world. Profit Paradise took advantage from this scenario and during the occasion secured new and profitable partnerships, which consolidated even more Profit Paradise Network.
Always moving forward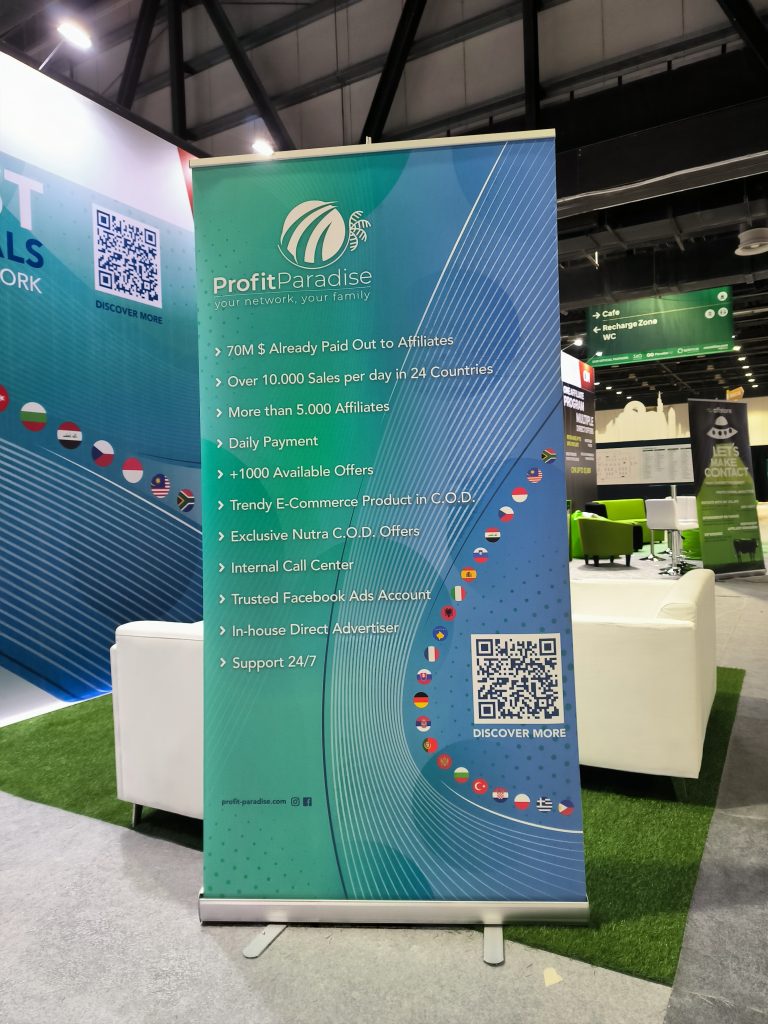 Participating in KINZA 360 Dubai was a great opportunity for Profit Paradise to spread wider the functioning of Profit Paradise platform and the care we have for our affiliates, always followed and accompanied by our Affiliate Managers for the entire path. We decided to take new and huge opportunities in the Emirates of Arabia market and we will continue to do it by bringing with us our top affiliates.
As in AWE, our Network of affiliates has become even larger and our intention is to keep participating in events such as KINZA 360 Dubai, because we believe our presence in the field to be fundamental to trigger new stimulating chances.
Follow us on our social media channels and stay up to acquire Profit Paradise news and updates also regarding the next events we will take part in.