Profit Paradise takes part in Affiliate Expo 2022 as the Main Sponsor
Affiliate Expo is the Italian event fully dedicated to the affiliate world. In the 2022 edition, which saw Milan as the lead city, Profit Paradise played a crucial role by participating in the event as the Main Sponsor. After the great success in the Cash on Delivery Italian market, Profit Paradise could not fail to be the main ambassador of this special occasion.
In this article we will give you a little taste of Affiliate Expo 2022 in Milan, where we offered a special tribute to our beautiful country.
New encounters and opportunities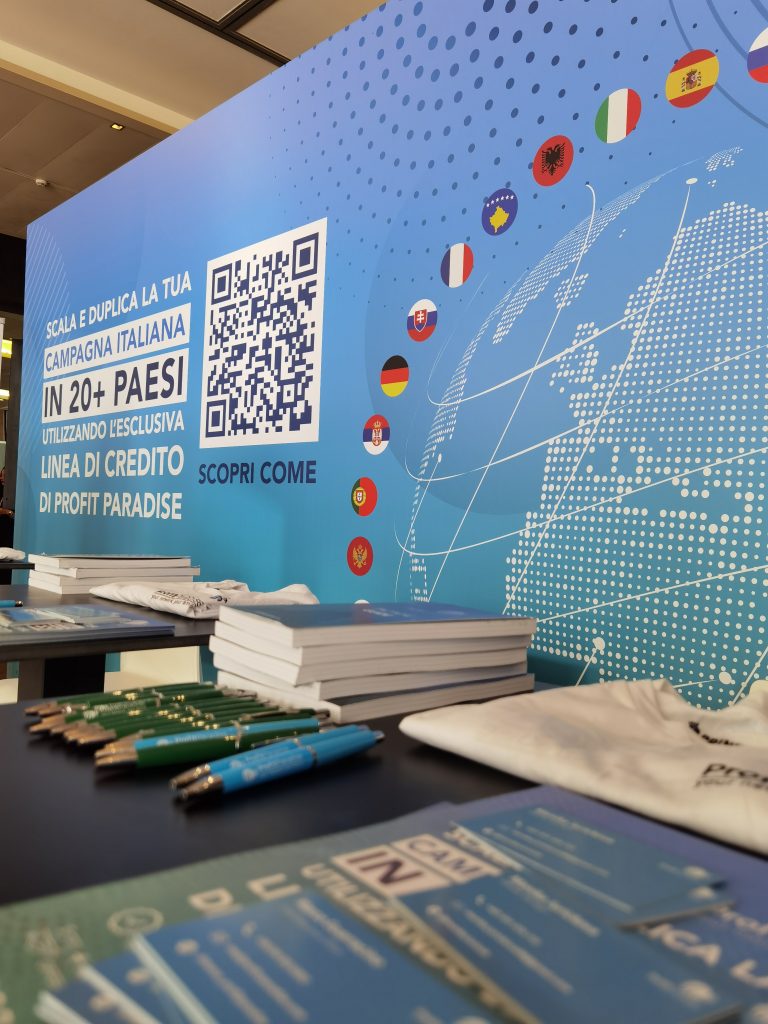 Affiliate Expo 2022 is an event of three days completely dedicated to affiliate marketing. The best entrepreneurs of the Italian sector gather together to discuss new selling strategies and ask for profitable advice, talk about new trends in affiliate network and much more regarding the performance marketing landscape. The face which represented best the 2022 edition was the one of Valerio Fortunato, one of the most promising affiliate marketer of the last years.
But many more were the authoritative figures which characterized this 2022 edition, such as the CEO of Learnn. For Profit Paradise, Affiliate Expo was a huge opportunity to meet again old friends and make new ones by starting new exciting and fruitful partnerships with the prodigies of Italian affiliate marketing.
After-party with the CEO of Profit Paradise Marco Guarracino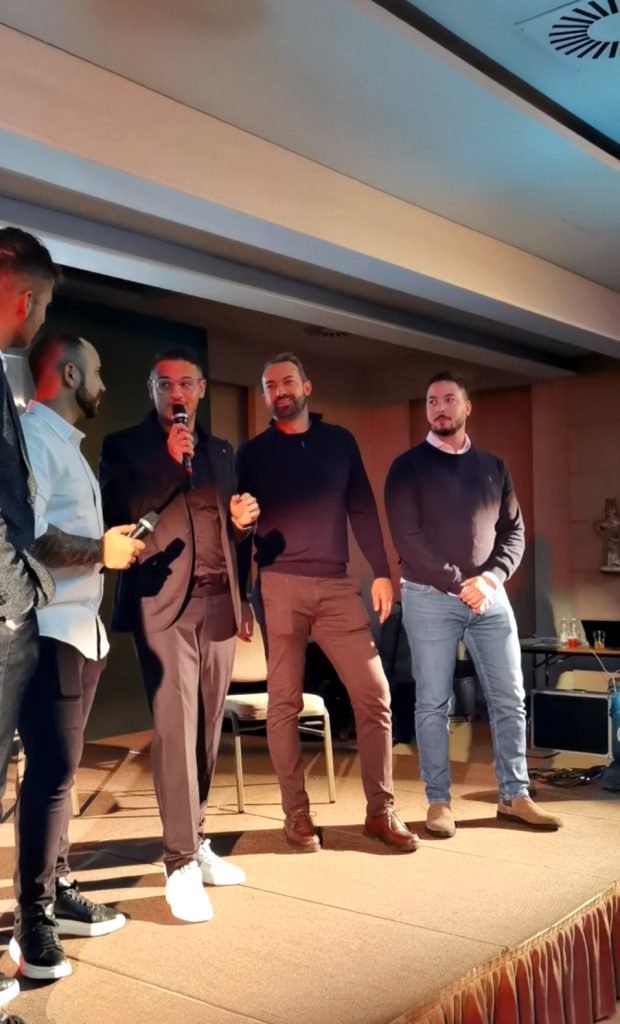 During the closing party organized by Affiliate Expo 2022, the CEO of Profit Paradise Marco Guarracino decided to donate 20 tickets for participating in Affiliate World Conference, the circuit of world-renowned events dedicated to the affiliate business held every year in different cosmopolitan cities all over the world. The tickets were donated to the most productive group of Media Buyers, which deserved the award by the actual CEO of Offersify for the quality of generated leads on Profit Paradise platform, specialized in Nutra products and E-commerce.
A clear proof of how much Profit Paradise works hard to acknowledge both the commitment and the dedication of its affiliates, rewarding them with truly exclusive opportunities and experiences of the highest level in the affiliate world.
Profit Paradise's Future

Affiliate Expo 2022 was an event full of emotions, stimulating encounters and astonishing surprises. Starting from the role of Main Sponsor that Profit Paradise played, until the donation of AWC tickets by the CEO Marco Guarracino himself.
The event covered different and several niches of the affiliate business: from SEO to influencer marketing and Profit Paradise's areas of specialization such as Nutra and E-commerce business. The variety of topics covered generated an extraordinary turnout of the sector's professionals, particularly from the Italian business market.
We are already working to organize the participation in many more top-level events around the world, so stay updated on our social media channels and follow all Profit Paradise news and updates.